PROJECT INFORMATION – Downloads
Want to get more insights into our reference projects?
Here you can download our content packages containing several PDFs.
---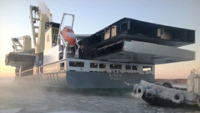 MV Svenja transports the North Deck for Burj Al Arab Hotel
SAL's largest lifts ever:
How to stack a beach platform in eight pieces totalling 3500 tons
Interview with Project Manager Peter Sandberg and Project Engineer Tilo Klappenbach
Case study with facts and figures
---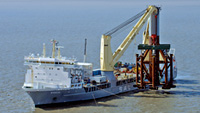 MV Svenja at the KLU project
How many people were involved in this project?
How to install 1000 tons in 40 m waterdepth with no visibility?
Interview with Project Manager Holger Krenz
Case study with facts and figures
Detailed report
---